There are many interesting places to visit in Arles, from a historical or architectural point of view.
Arles is a former Roman capital with over a hundred roman monuments and is classed as a World Heritage cultural site by the UNESCO. Many of the roman monuments can be visited, such as : The Roman Amphitheatre, the Antique theatre, the 'Termes de Constantin', the 'Cryptoportiques', the 'nécropole des Alyscamps', the arena…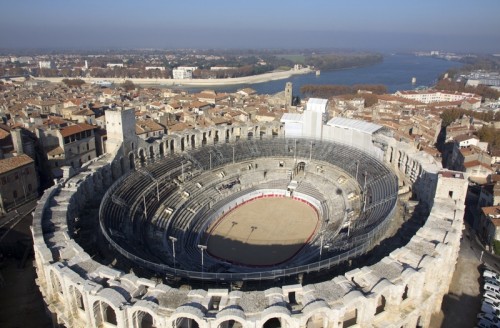 Arles is on the pilgrimage path Way of St James (Camino de Santiago), and you can visit the church St Trophime as well as its monastery from the 17th and 18th century.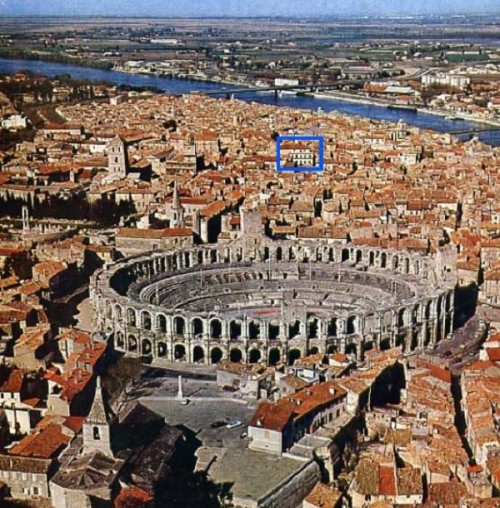 It is an interesting fact that Arles is the biggest county in France, being stretched out on 75.893 hectares. Very open for tourists, numerous festivities are carried out through the year : ferias, the international photo festival (Les rencontres de la photographie) or the Drôles de Noël at Christmas : You can't get bored!
Sources : http://fr.wikipedia.org/wiki/Arles